IIANM Annual Convention
The IIANM Convention is the biggest event of the year for insurance professionals. As the only Convention for independent agents in the state , trust us when we say you'll want to be there!
Education Seminars
IIANM Education Seminars provide two days of instruction multiple times a year with various topics that cover ethics, cyber, property, casualty, life and health.
Networking Events
In an effort to bring all members of the industry together, we host several events throughout the year. These events are in addition to our annual convention but they are just as fun!
Young Agent Events
All throughout the year our Young Agents will host events for networking. Make sure to check back often for events where you can network AND earn CE.
Annual Friendsgiving
Join us at our Annual Member Appreciation Party as a thank you from all of us here at IIANM. We are so grateful for your membership. Food and fun on us!
Education & Events Calendar
View the IIANM calendar to see all the course offerings and upcoming events!
Thank you for joining us! We look forward to seeing you at our Fall Seminar in September at the Annual Convention and Trade Show!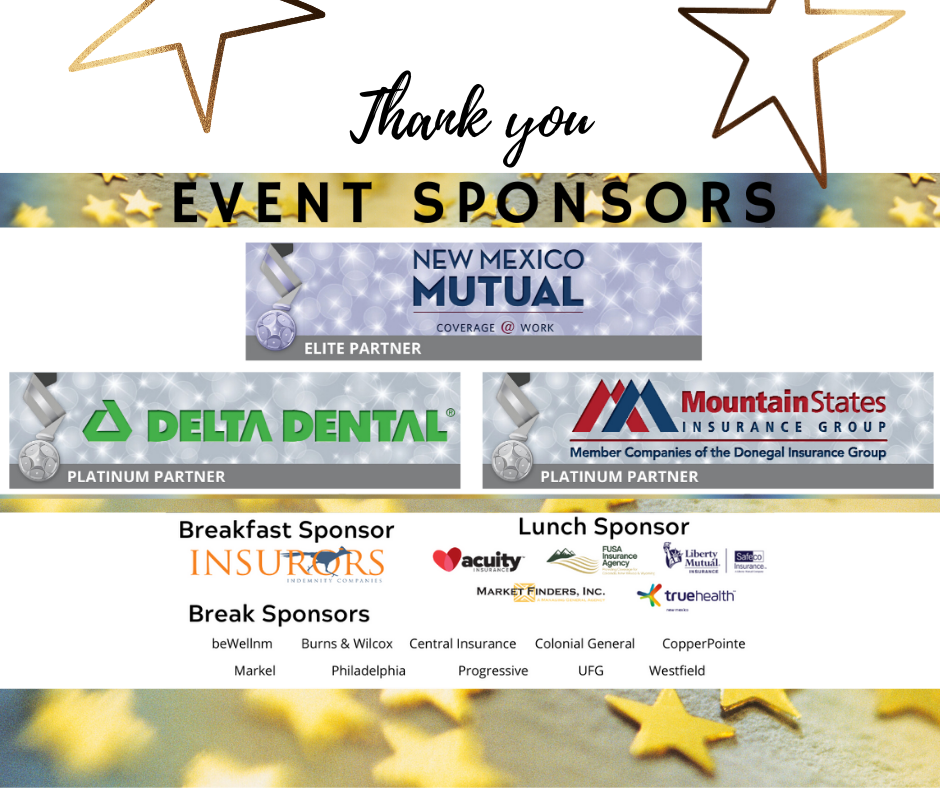 Need CE?
See our full calendar for more live events. Zero testing, meet required live hours, and you may even enjoy the process!
Getting Licensed?
IIANM holds frequent exam prep courses to prepare you to pass that first test. Property & Casualty and Life & Health prep courses are available to members and non-members!
Supported by your most important IIANM company partners