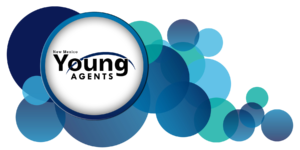 Young Agents is a group of under 40 years old insurance pros who come together to network, grow skills and give back to our communities.
We are the rising leaders of our insurance community with a commitment to strengthening our ability to serve agencies and customers for years to come.
Sound like you? Join us!
We define young agents as anyone under 40 years of age or who has been a licensed agent for less than five years. Young agents are producers or CSR's who are hoping to grow in their industry by developing business, making new connections, and participating in the future of our industry. Are you part of IIANM's Young Agents? Contact Skylar Chavez at skylar@iianm.org to get involved today!
We are here to help you navigate through the exciting world of insurance.
IIANM offers tools and resources to help you learn how to market your brand, build campaigns, and get reimbursed for expenses you might incur along the way.
IIANM is a community where independent agents and industry partners come together for sharing, growth, and mutual success.