Government Affairs
Stay up to date on what is going on with the insurance industry on a state and federal level!
Big "I" National
We are affiliated with National Big "I" (Independent Insurance Agents and Brokers of America) and you are too!
Partners
Resources to help you improve your performance and increase your value.
Communications
Stay current with the latest news, industry announcements and exclusive promotions.
Other Resouces
Increase your productivity and knowledge by using these incredible resources.
Thank you to our Partners for their continued support of the independent agency system. Join today to begin receiving exclusive access to our events, committees, networking events and many other member focused initiatives.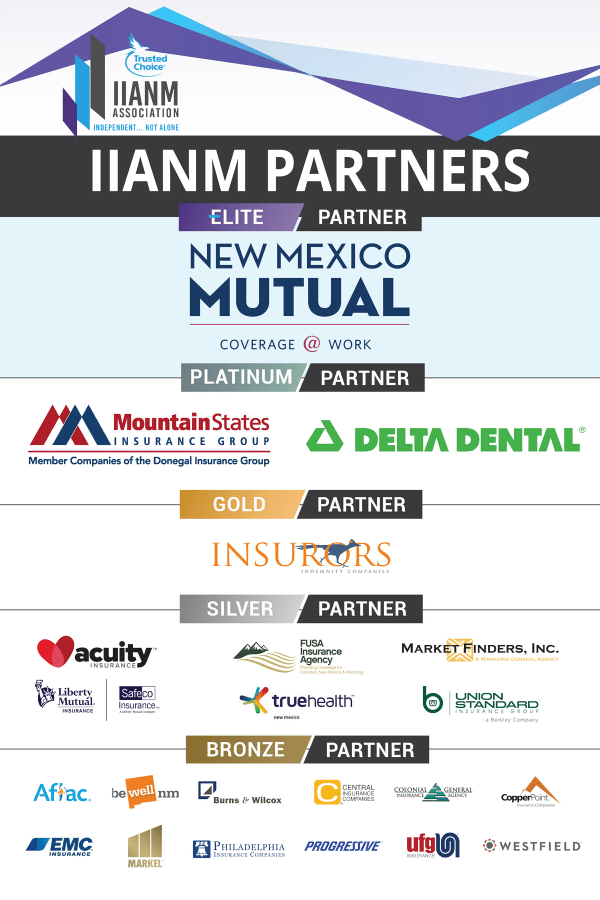 We send out three monthly emails, "Member News Monthly", "Member Resources of the Month", and "Member Happenings".
We have three printed publications that are distributed to our membership 3 times a year. These publications are mailed to approximately 500+ subscribers.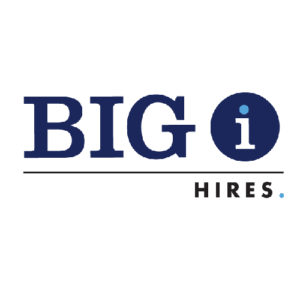 Hire Your Dream Team!
Big "I" Hires has cutting edge tools to help small to large insurance agencies hire top performing sales and service staff.
Cutting edge tools for any size agency:
DIY Hiring Toolkit
Recruiting
Assessments
and much more . . .
As a member of IIANM, your agency receives a basic online directory listing on TrustedChoice.com, allowing you to receive referrals for real consumers looking for insurance.  With an Advantage Subscription, your agency will be more visible on TrustedChoice.com, resulting in more referrals.
Learn more about Advantage Subscription
The industry's leading technology experts provide blueprints on disaster planning, cybersecurity, customer experience, and other emerging trends to help your agency.  Look to ACT when you are looking for best practices or if you want to influence the industry's technology direction, join an ACT meeting or virtual work group.
Get started
Agency Nation resources help push traditional insurance marking into the past with insights, events and hands-on courses that get real results.  Agency Nation will teach you how grow your business using digital marketing.
Learn more about Agency Nation
As a member of IIANM and IIABA, you have access to free, shareable marketing content.  Trusted Choice has also created ad campaigns that can be customized for your agency.
Access Content to Share
Free for members!
ACORD provides the standard forms used by the insurance industry and are now available in a variety of formats.
IIANM/Big 'I' Members with less than $50 million in annual revenue will receive a free EUL.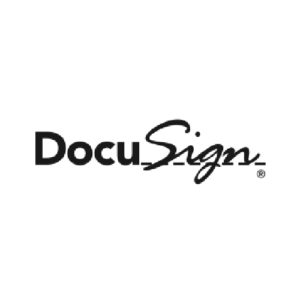 The Leading eSignature Solution DocuSign enables you to have your clients electronically sign documents from almost anywhere. DocuSign helps you streamline processes, reduce cost, increase efficiency, and reduce E&O exposure while improving your ability to serve your customers.
The standard plan includes:
Multiple Users
Basic Fields
Mobile App
✔

Integration with Dropbox & Google Drive
✔ Personalized Branding 
✔ Big "I" Members save up to 20% on DocuSign Products.
IIANM Member Exclusive!
When you have a tough question, our experts are here for you.  If you can't find your answer in the Research Library, we have volunteer experts who can answer, or find an answer, to your questions.  Ask an Expert is a Big "I" Members resources. If you are a Big "I" Member, sign in to ask your questions or search the research library.
Educate Your Agency
As the state's largest provider of insurance agent continuing education classes, IIANM strives to have the right resource connections to help further your knowledge and career. From Agency E&O Risk Management to the highly acclaimed CIC and CISR programs, your Association is committed to being the source for all your insurance education needs.
Supported by your most important IIANM company partners